Dear Readers,
Warm welcome to the CAPIEL website.
It is our privilege as Chairman and Vice Chairman of CAPIEL to share with you the broad work of CAPIEL related to the defense and promotion of our European electrotechnical Markets for low voltage switchgear and controlgear.
Protecting People in Europe – Setting Standards
CAPIEL author publicly available guidance documents and leaflets and, regularly release positional papers, on topics affecting the low voltage switchgear and control gear industry in Europe. The subjects we cover are as various as sustainability, ethics, efficiency of motors, smart grids, and much more. We do hope that you find them of interest, and that they bring value to your activities and businesses.
Driving Compliance – Code of Contact
More than ever, in our modern world it is all about energy efficiency and energy management, for a more sustainable environment. This is not a fashion, but a long-term trend that will influence more and more all economical and geopolitical decisions.
Protecting Environment – Sustainability
To this extent, CAPIEL has a central role to play in Europe and beyond. Defending our ethical values, promoting greener materials and processes in our industry, shaping the low voltage part of the future smart grid, going for more efficient motor control systems, ... these are just examples of the kind of subjects, for which CAPIEL will leverage the best experts to promote our vision of a more efficient electrical word.
Driving Innovation – Safety and Efficiency
It is a great pleasure to invite you to browse inside this website; we are committed to enrich it and continue to publish documents relevant to our industry.
We hope you'll find it of great interest!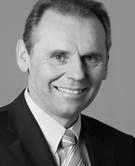 Karlheinz Kaul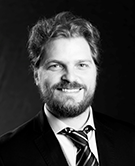 Andrea Donadel